Hanging File Folders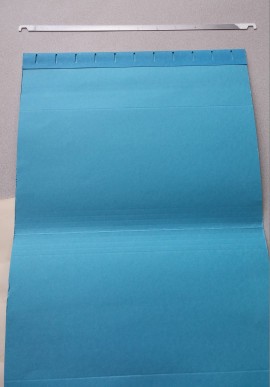 Recycle in Your Bin or Cart:
First, remove the metal strip by pulling it out or cutting it off. Recycle the paper portion. The metal piece can be recycled separately as scrap metal (but not in your bin or cart).
- or -
Keep out of Landfill via Special Program:
Statewide options that are open to anyone are also listed below. Fees may apply. RIRRC does not recommend any one business or organization over another.
This item follows the basic rule for fiber recycling in your bin/cart (it's paper, cardboard, or a carton). Paper and cardboard must be flat. Cartons must be empty at a minimum, but rinsed whenever possible. Plastic caps (on cartons) can go back onto their plastic spouts.
Statewide Options: